Our Most-Popular CNC Machines
Four of Our Most Popular CNC Machines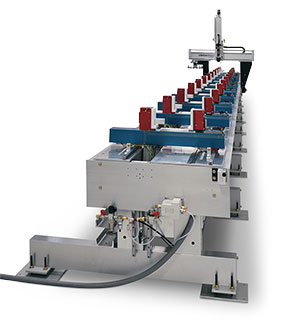 Curtain Wall Machines
For Machining Curtain Wall and Extrusions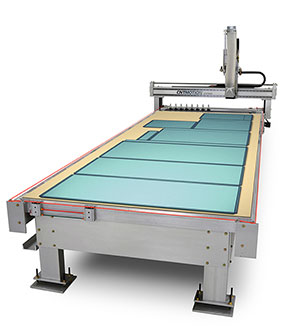 ACM & Alucobond Machines
For Fabricating ACM Panels & Alucobond
Stair Stringer Machine
Built in Response to Growing Demand.
CNC Fence Machines
Machine up to Eight Aisles with Eight Spindles.
Our Standard CNC Machines
CNT-1000 Series CNC Router
The CNT-1000 Series is a full-sized, servo-powered, high-performance machine designed for heavier applications, including nested-based fabrication of plastics, hardwoods, solid surface and non-ferrous metals.
CNT-950 Series CNC Router
The Servo-powered CNT-950 is our most affordable model and perfect for those new to CNC technology. It's also a great second or third machine for manufacturers looking to expand their current production capabilities.

We specialize in designing and building CNC machines for unique applications.
If you're looking for a company that can design a solution that's just right for your product or application, look no further. We're here to sell you nothing less than a perfect fit. So, if you don't see it on our website, let's talk.
BUILT TO RUN ROUND-THE-CLOCK!
Reduce overhead and waste, while increasing productivity and efficiency.
All of our CNC machines are full-size and engineered for fabricating parts 24/7!