CNC Machines by Configuration
Tables, Bridges, Heads and Fixturing Solutions
From 30-foot tables and four-foot Z-travel distances to rotating heads for 3D carving and special parts fixturing, CNT Motion Systems can help you determine a CNC machine configuration that's perfect for your application.
Many of the machines we've built are the result of customers who weren't quite sure what they needed at first, but knew they had to automate their production. Often, CNT Motion has designed and built machines that our competitors chose not to build.
Browsing our machines by table, bridge, head or fixturing will give you a good idea of what we can build. You might see the perfect machine or something to mix-and-match to meet your needs. Contact us and we'll help you determine the right configuration for your CNC machine.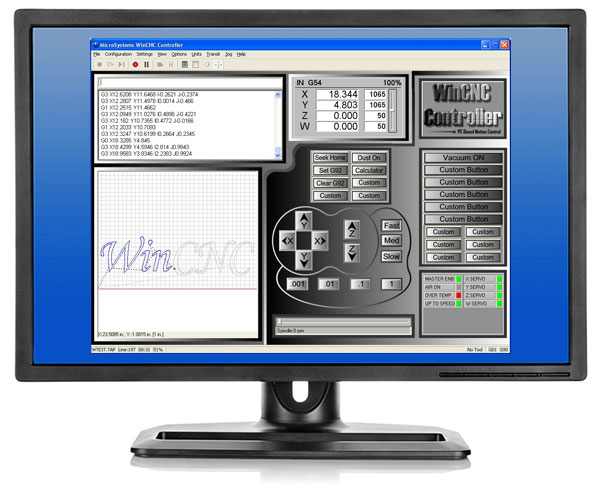 Control it from a PC!
Every CNC machine comes with WinCNC Software pre-installed. Ask about our industry-specific custom applications.
Browse CNC Machines by Configuration
Are You New to CNC Machining? We'll Train You!
CNC machining is easier to use than ever before. CNT Motion technicians will provide on-site training at the time of installation, with most customers quickly becoming skilled users.
NOTHING LESS THAN THE PERFECT FIT!
That's what we'll sell you. Or we won't sell you anything.
We specialize in designing and building machines for unique applications. So, if you don't see it on our website, that doesn't mean we can't build it. Drop us a line today.