Third-Party Software
Simplify your manufacturing and increase your productivity.
Many CNT customers are using advanced or third-party software packages for industry-specific production.
Our customers are using CNC technology to simplify their manufacturing and increase their productivity. Along with CNC controller software, the right third-party application can be a real difference-maker to help you get more products out the door with greater precision and less material waste. Applications are available for stair stringers & treads, fencing, hinge & mortise, sign making, grinding & polishing, digitizing & scanning, and more.
CNT Motion engineers are available to recommend third-party software based on your specific application.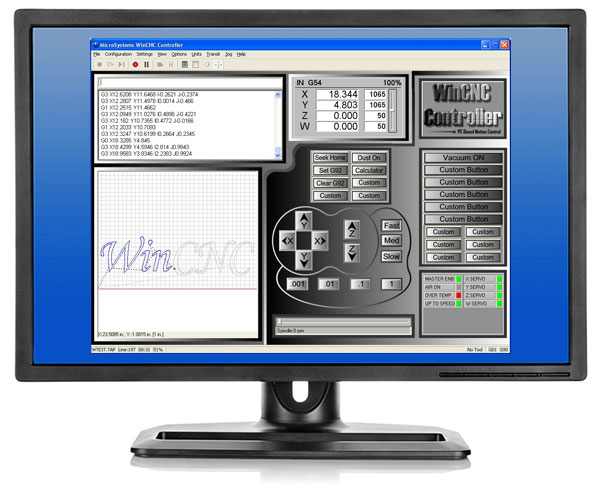 Control it from a PC!
Every CNC machine comes with WinCNC Software pre-installed. Ask about our industry-specific custom applications.
DON'T SEE WHAT YOU NEED?
Don't worry. There's software for just about everything these days.
Just because you don't see it here, that doesn't mean there's not a software package to fit your specific application. Contact CNT Motion today to discuss your options.
Speak with an Engineer Today