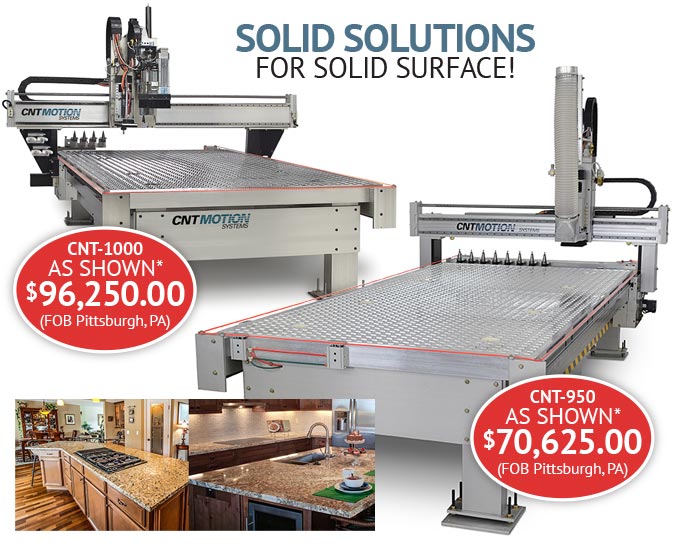 CNC Solid Surface Solutions from CNT Motion

The CNT-950 Series Solid Surface Model and 1000 Series Base Model routers are solid solutions for solid surface fabrication. Equipped with standard 5' X 12' cutting areas, they can be expanded for unique applications. With a CNT Motion CNC router, you'll greatly expand your capabilities, improve efficiency and reduce material waste, all while maintaining accuracy and consistency across multiple parts production. Great for kitchen countertops, bathroom vanities, tub surrounds and more, residential and commercial. Featuring automatic tool changers, pop-up location pins, powerful vacuum fixturing and more, we engineer all of our products for performance, flexibility and affordability.
Not sure which machine is the right choice? Let's talk. We'll even help you determine which tooling best suits your needs.
Additional Photos (Click to Enlarge)